In partnership with The Meatball Shop, Refinery Rooftop in NYC hosted the first ever End of Movember Ball to raise money for The Movember Foundation.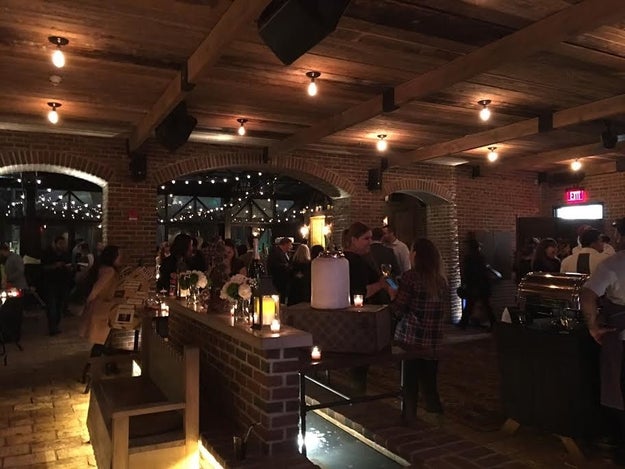 The event included a "best balls competition" featuring some of the hottest NYC chefs, and the audience enjoyed unlimited samples of delicious meatballs.
1.

Taco Meatball by Harold Moore of Harold's Meat + Three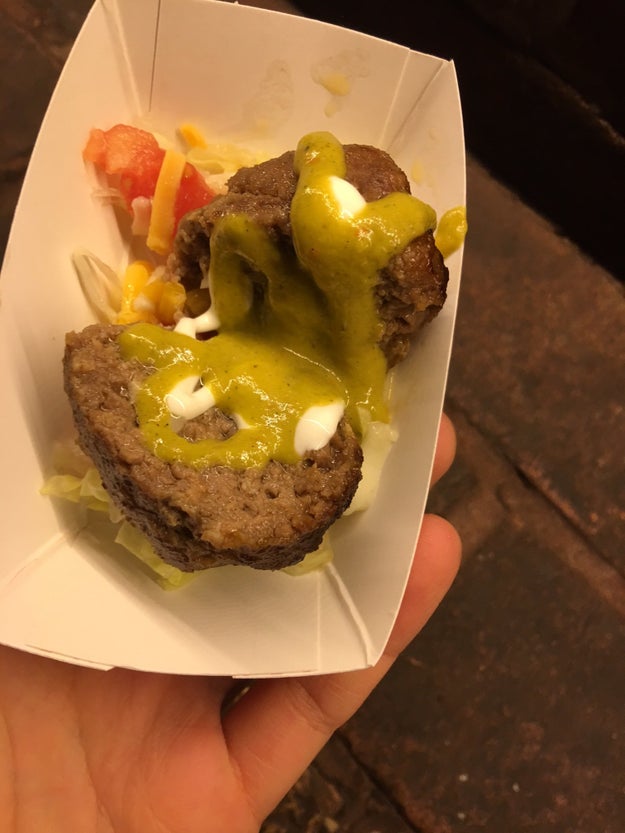 Taco-inspired meatballs made of beef, pork, and veal, and served with sour cream, tomatillo salsa, lettuce, chopped tomatoes, and salsa.
2.

Meatball + Spaetzel by Edi Frauneder of Freud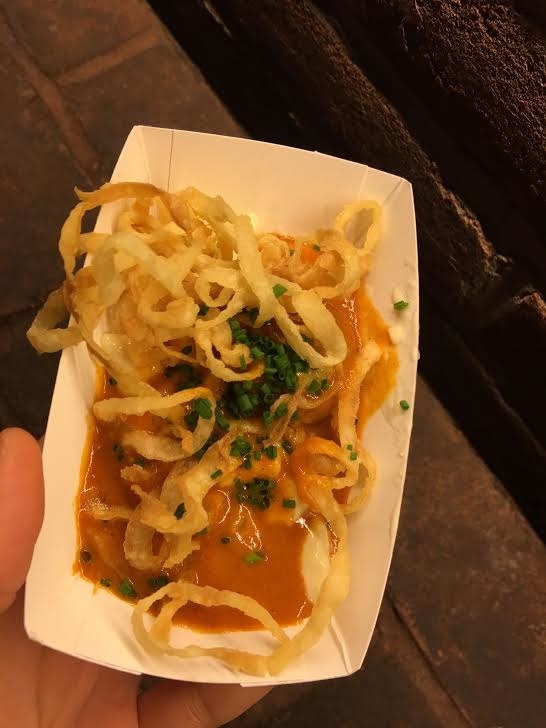 Grass-fed organic beef meatballs covered in Austrian paprika sauce with creamy spaetzel, chive, and crispy shallot
3.

Traditional Beef Meatballs by Tim Cushman of Covina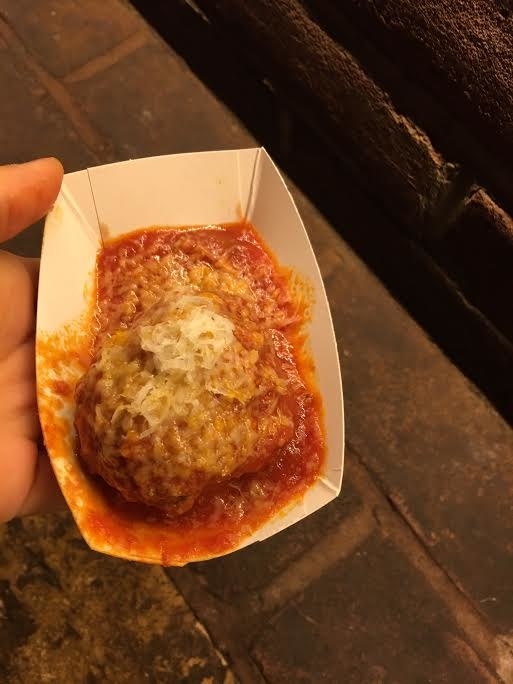 Juicy, oversized meatballs made from pork, beef, and veal, and topped with hearty tomato marinara sauce and parmesan cheese
4.

Steak, Bacon, and Cheddar Meatball by Daniel Holzman of The Meatball Shop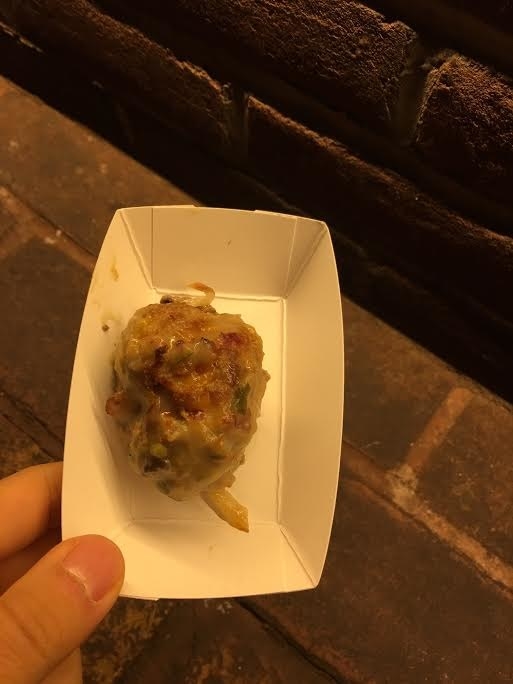 A blend of steak, bacon, and cheddar meatball with onions covered in mushroom gravy sauce
5.

Meatball + Ricotta by Adrienne Guttieri of Trademark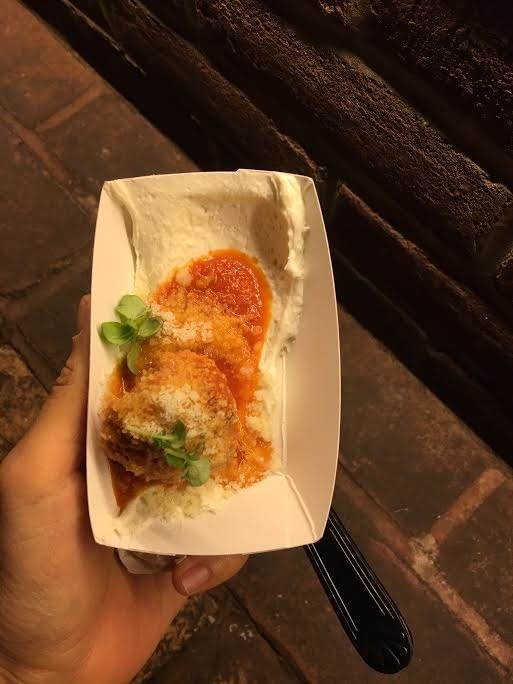 A duo of house-made ricotta and beef, veal, pork, and sausage meatball with traditional herbs, grana padano cheese, spices, and olive oil
6.

Meatball + Burrata by Jeff Haskell of The Refinery Rooftop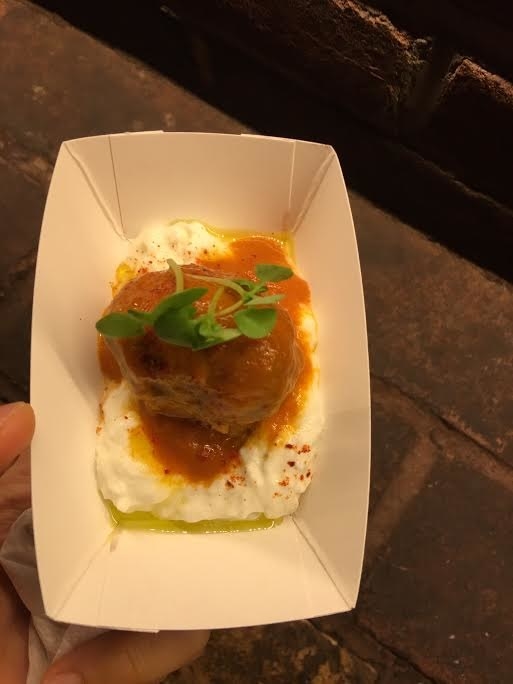 Savory lamb, beef, pork, and veal meatball over a bed of creamy burrata, and topped with French chili flakes, parmesan, and micro greens with a drizzle of olive oil
7.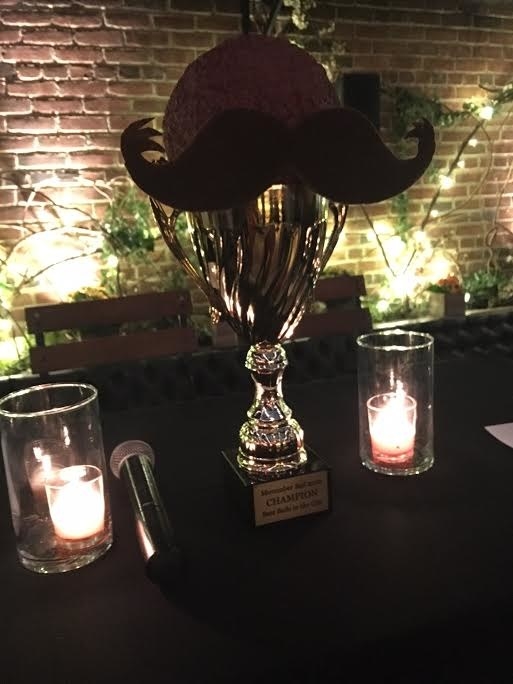 …and the coveted mustached meatball trophy for best balls was awarded to COVINA, while the audience favorite went to TRADEMARK