Nestled in NYC's trendy SoHo neighborhood, Mamo Restaurant offers chic French Riviera vibes with Italian classics that range from pasta to pizza.
Peperoni Dolci Grigliati Con Farcia Al Tonno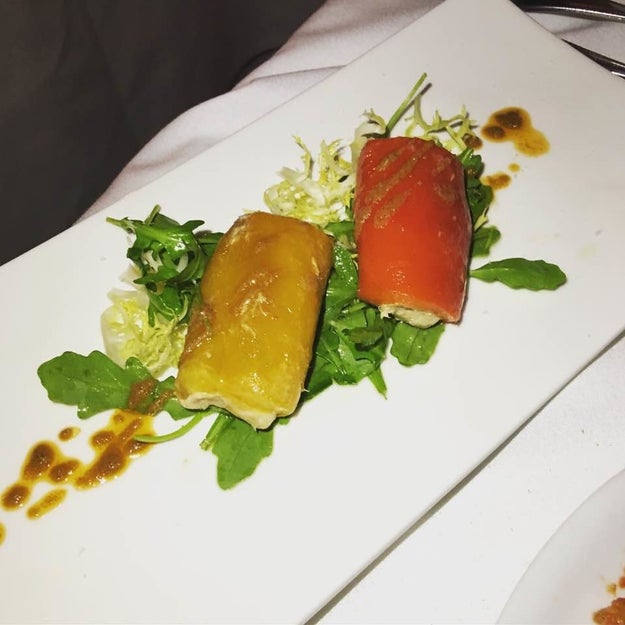 The thinly sliced, grilled red and yellow peppers are stuffed with generous amount of tuna salad. The stuffed peppers are rolled into bite-sized pieces and served over a bed of greens.
Spaghettoni all'Amatriciana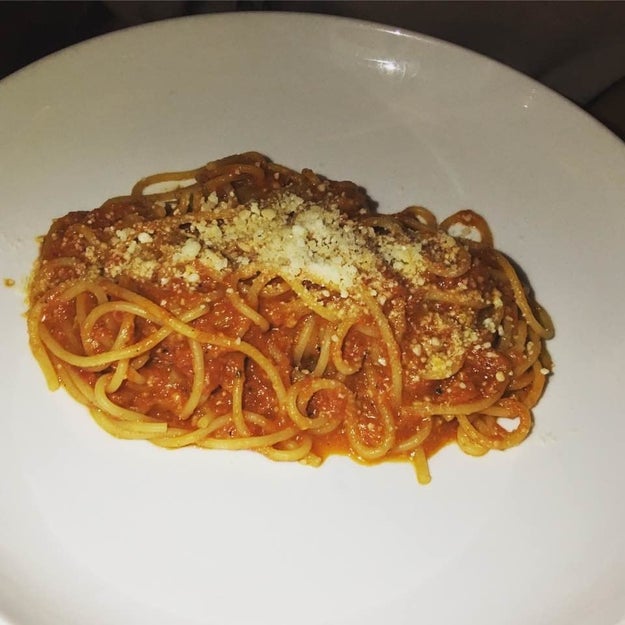 This classic spaghetti dish features al dente spaghetti with crispy bacon, hearty tomato sauce, and topped with pecorino cheese.
Rigatoni all'astice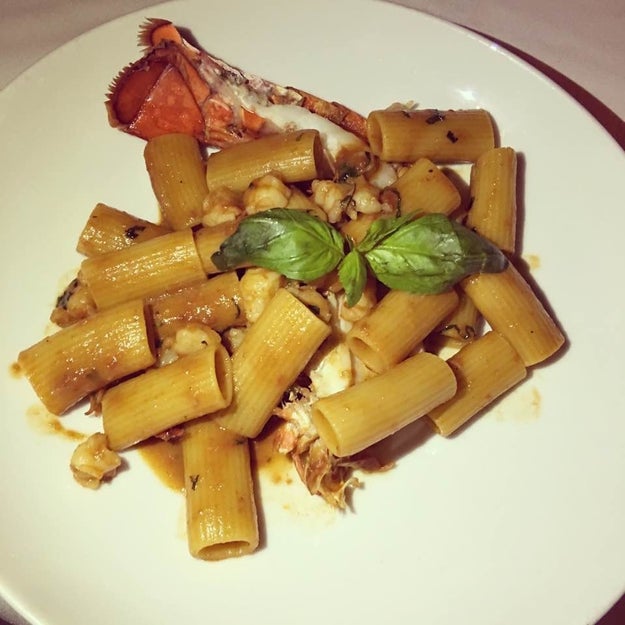 An absolute must for a lobster lover, this pasta dish (usually made with penne pasta, but decided to substitute for rigatoni) has rich, lobster-based tomato sauce. The dish is served with chunks of lobster meat and a whole lobster tail.
Affogato Alla Vanglia Con Fagile Calde
Thought you knew all about affogato? Well, think again! This reinvented affogato at Mamo features two scoops of vanilla ice cream with steaming hot strawberries.
Cheesecake Alla Lavanda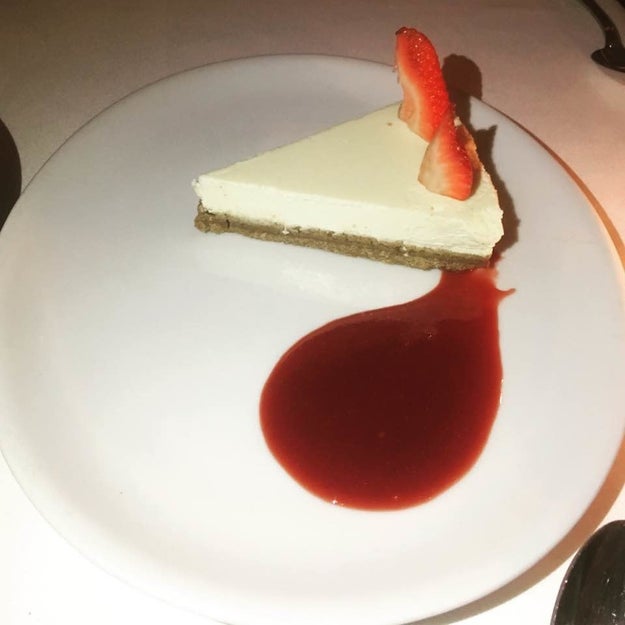 The rich, dense cheesecake at Mamo NYC has wonderfully crunchy, granola-like crust. Topped with slices of fresh strawberries, the cheesecake pairs perfectly with the strawberry sauce on the side.