Rosa Mexicano is offering a new brunch menu that combines authentic Mexican flair with classic brunch favorites.
Complimentary Skillet Cornbread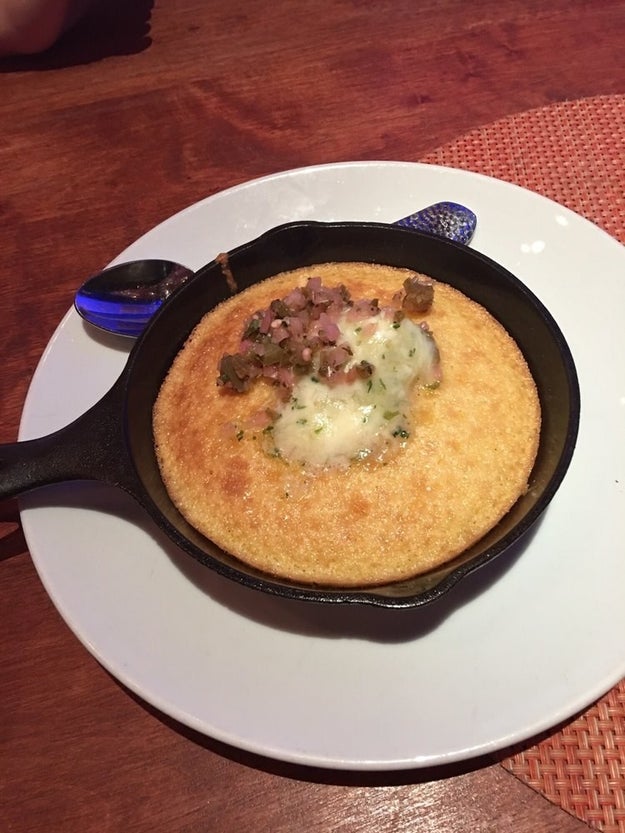 Every brunch menu comes with this heavenly skillet cornbread for the table. The melt-in-your-mouth cornbread, which has crusty exterior and moist interior, is topped with agave-lime butter, sauteed pepper and onions, and cilantro
Bistec con Huevos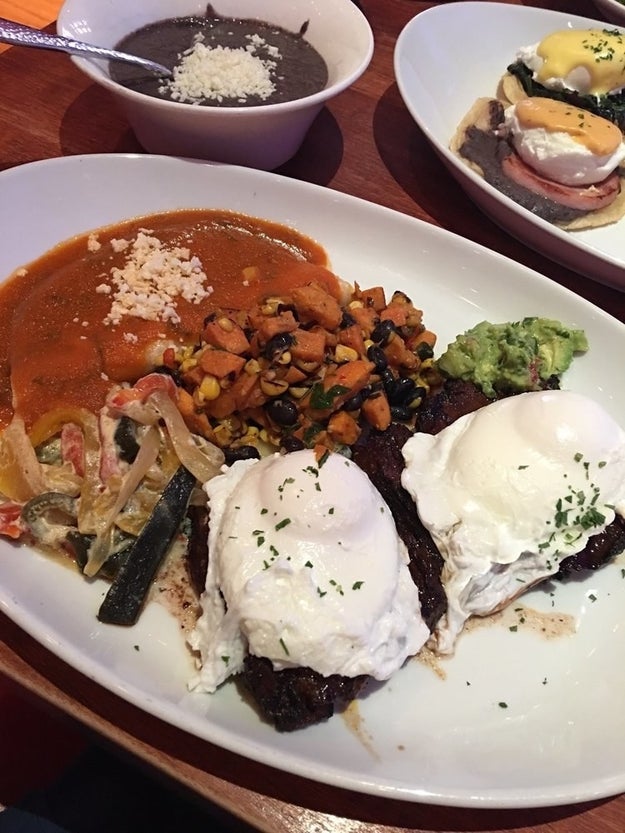 Rosa Mexicano's version of Steak & Eggs has Mexican influence. On top of juicy and tender grilled marinated skirt steak are two poached eggs (or eggs any style) sprinkled with cilantro. You can enjoy savory enchilada ranchera stuffed with melted cheese, sweet potato hash, bell pepper, and a dollop of guacamole on the side.
Sopes Benedict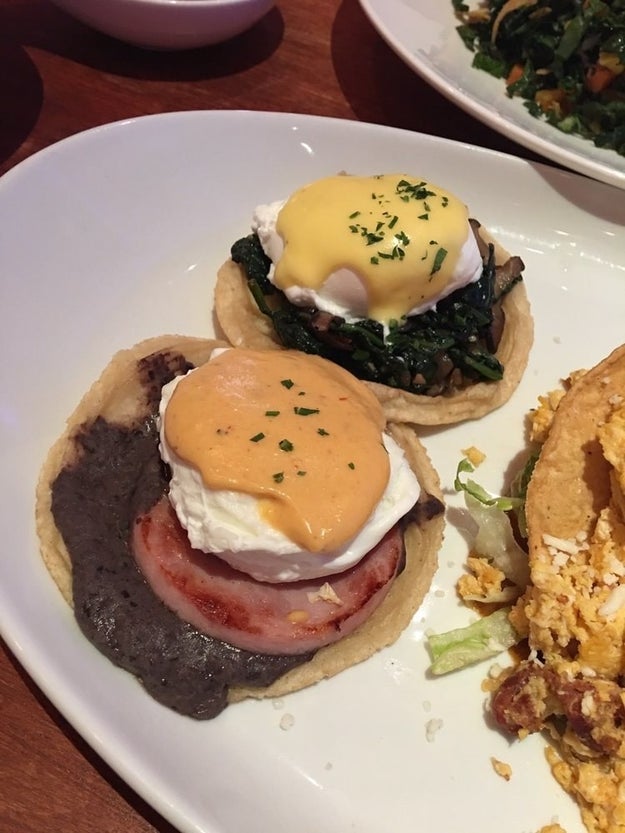 This traditional Eggs Benedict dish has been upgraded with Mexican flair - instead of the boring ole' English muffins, you get corn masa cakes topped with poached eggs and other delicious toppings. The "Traditional" is topped with Canadian bacon, chipotle hollandaise, and black bean puree, while the vegetarian option includes spinach and mushroom with pasilla de Oaxaca crema.
Huevos Josefina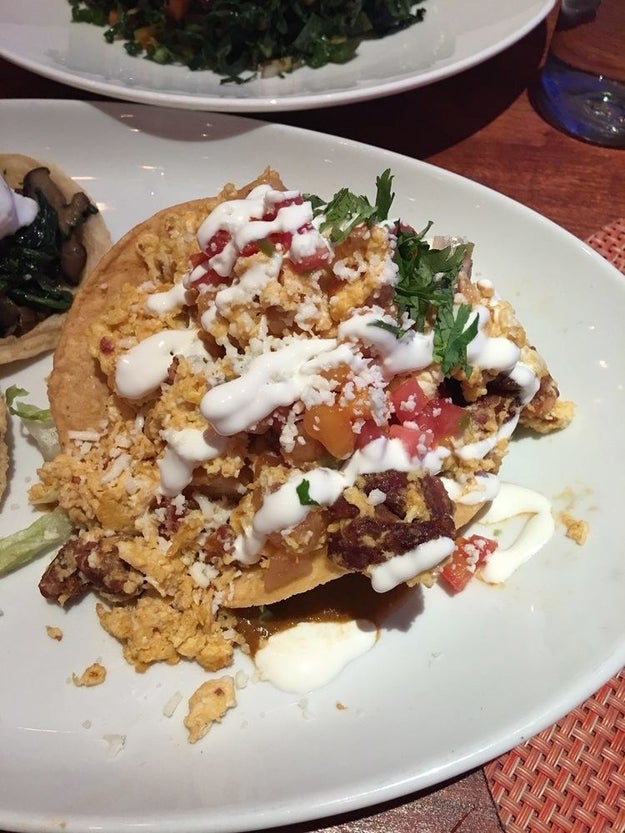 Fluffy scrambled eggs are sauteed with caramelized onion, potato, and savory chorizo with melted Chihuahua cheese. The eggs are layered on top of crunchy tostadas with mestizo creema and pico de gallo.
Ensalada Picada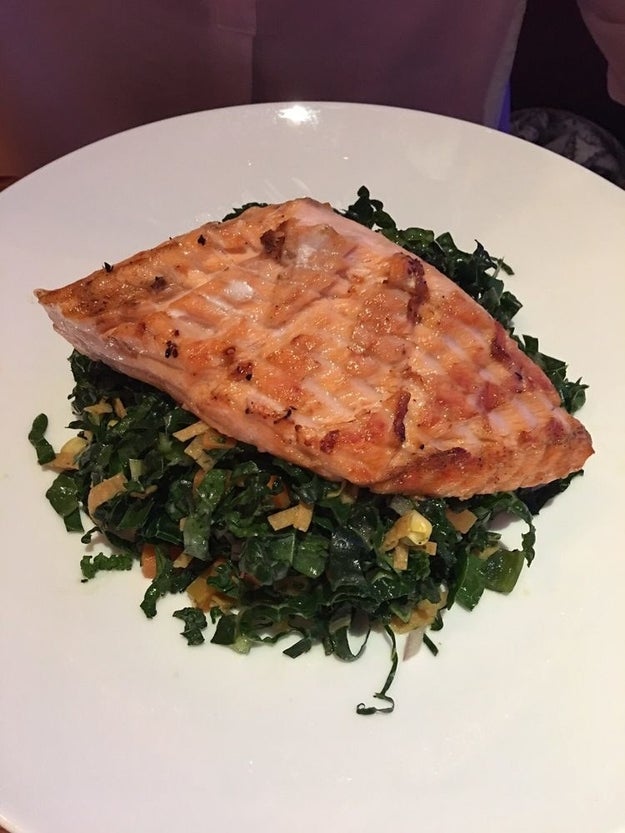 While not part of the new brunch menu, this beautiful, fresh salad is topped with natural grilled salmon with Tuscan kale, roasted corn, chayote, tortilla strips and roasted poblano peppers tossed in a poblano pepper vinaigrette.
Tres Leches Cake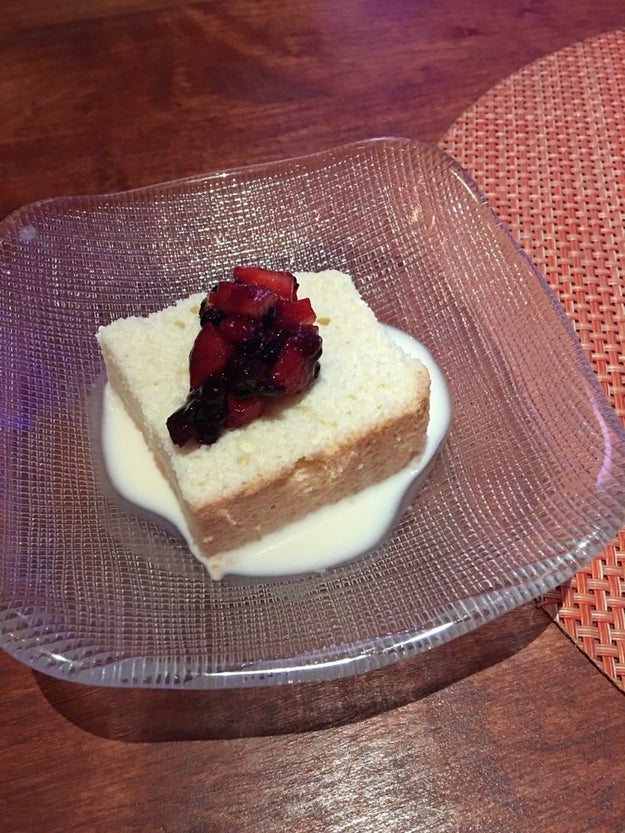 Be sure to save room for dessert! The tres leches cake at Rosa Mexicano is absolutely divine. A piece of moist pound cake soaked in condensed milk is topped with a scoop of berries. This melt-in-your-mouth goodness is everything you have ever dreamed of.